With the right planning, there's no reason for your new website launch to negatively affect your SEO. In fact, it's even possible to better your search rankings, not just keep what you had.
Here's our guide to changing your site, not your ranking.
For obvious reasons, protecting search rankings is one of the most common concerns we see from clients when it comes to redesigning their websites. After all, those coveted first page positions are hard won. Who wants to see that wiped out in a stroke?
Our current site works for us… or does it?
It may seem easier to sit with the same design and rely on the traffic that's always come through organically.
The problem is that, in the digital world, change is fast and frequent. SEO isn't a static practice and websites which fall too far behind will begin to slip down the rankings as algorithms adjust to new consumer expectations.
Take responsive design. The huge shift towards mobile usage has been well documented, and the reality is even more complicated. Recent ComScore data shows many people browse across multiple screens, switching from mobile to tablet to desktop to access sites and expecting a seamless experience across them all.
As user expectations have changed, so too have Google's. After all, Google's success is entirely based on its ability to provide consumers with the results they seek. And so their algorithms become ever-smarter, penalising sites which don't deliver on user expectations of speed or experience.
Equally importantly, is your website still a true reflection of your company? Are there new keywords you'd like to rank for? New services you'd like to cover, new branding, a more modern ethos?
With forethought and forward planning, you can have it all – the new website and the old rankings. And with a little time, you can even see an improvement.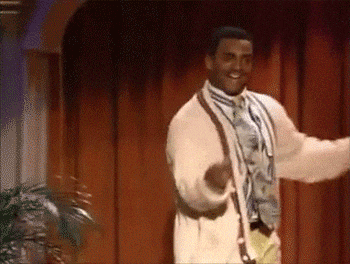 ---
Crawl Your Existing Site
Here at Round, this is the first thing we do for any new website design. Why?
Two reasons – the first is to identify and remove any duplicate or missing content and find and fix any broken internal or external links.
The second is crucial when it comes to planning your new site so that you retain your rankings. A site crawl gives you a roadmap of your existing site – a list of each of your page URLs as well as your metadata, page titles and image alt text.
This is vital information because to retain your existing rankings as you plan your new site, you'll want to keep your current site structure and URLs the same as much as you possibly can.
You can use a free tool like Screaming Frog to do an SEO crawl of your site. Make sure you hang on to the results in case you need to refer to them again in the future.
Connecting old and new…
To retain your position in the SERP, you should try and work with your old site hierarchy and URL structure as much as possible – whether you're keeping the same content or not.
After all, your existing pages have already built up their authority with the search engines. Where a new page would have to start from scratch and climb up the rankings, your current URL has been there, done that. Why throw that away if you don't need to?
Even if you alter the content, keeping the URL is a big help in mitigating negative effects from the swap from old to new. Matching up your page URLs should always be your first port of call when putting a new sitemap together.
For all pages where this isn't possible, you'll need to use either a 301 redirect or a 404 error page (in that order). Basically, you want to make it as seamless as possible for people and search engines to work out where to go, dealing smoothly and effectively with any broken links.
Not the reaction you want…
---
Plan B – 301 Redirects
Simply put, a 301 points one URL to another. Historically, your PageRank would have taken a hit of around 15% for any 300 redirects. However, in 2016 Google confirmed this was no longer the case – a necessary move given sites were being encouraged to change over to https.
Even if there was to be a slight hit, a 301 is still the best way to conserve an old page's search authority for a new page if the original URL cannot be used for whatever reason. The key is to ensure that the redirect is relevant to the original page.
You can use 301s to redirect pages you've removed to the most similar, relevant content on the new site, or for backlinks where the original URL has changed (though you should always ask the webmaster of the site in question to update your backlink to help your rankings).
Plan C – 404 "Page not Found"
For any remaining URLs which won't appear on the new site, you'll need a good 404 "page not found" error page.
We hugely recommend taking time to design a personalised, user-friendly 404 page (or pages).
We all know that clicking on a broken link is frustrating for a user. The better your 404s are at getting people back on track, the better your results will be.
Want some 404 inspiration? Here are CreativeBloq's 35 examples of pages which get it right.
We particularly like this version with helpful links from AirBnb.
Find what's good… so you can do more of it.
The second thing we do is to audit your existing site. This allows us to identify what has been working well for you, and what hasn't.
Without getting too technical, we look at a few key elements.
We start by looking at how your content performs in Google Analytics.
If you've got some great content which is driving lots of traffic and ranks highly in search for your keywords, then it should be retained – and that information could be useful to inform new content choices moving forward.
If however, you've got pages which were created using outdated tactics like keyword stuffing, or maybe some duplicate or sparse content which could be removed or expanded upon, then there are some obvious improvements to be made there which will boost both UX and your new site's rankings.
Next, we check your current site's speed and performance – you can do this for free using Google's PageSpeed tool.
Finally, we check your site crawl data to see if there are any missing or duplicate:
Page titles
H1 or H2 tags
Meta descriptions
Image alt text
Always build on a test site
We can't emphasise how important this is – never build your new site on top of your old site.
While you're building your new site, use a temporary URL and make sure you noindex it so that it doesn't compete with your existing Search results.
Once you're ready to make the move, take a full backup of the old site and then switch the domain. As soon as your new site goes live, submit the XML sitemap to all the major search engines so it gets indexed as quickly as possible.
Thinking of taking the plunge? 
This is just a quick overview of the SEO forward planning process we apply when redesigning websites for our clients. If you'd like to chat through your own plans or you've got any questions for our fantastic in-house WordPress specialists, we'd love to hear from you! Just get in touch!